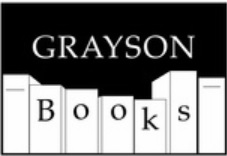 I'm happy to announce that my third book of poetry, "Song of the Middle Manager," has won the 2021 Grayson Books Award.
This year's judge, Rosemerry Wahtola Trommer, describes her response to the book: "How in the world of balance sheets, mergers, and slick brochures, does our humanity grow and blossom? I didn't expect I would fall in love with a book that draws on initial public offerings and cubicles and framed achievements for inspiration. In fact, I wanted to dislike it. But again and again, these poems of sacrifice and salvation pulled me in with their "stubborn harmony," their tendernesses, their conversations with god, their compassion, their ability to find how 'this mortal beauty will save the world.' Song of the Middle Manager is disturbing and utterly beautiful."
"Song of the Middle Manager" will be published and available in early 2022.
The publisher adds this note: "If you would like to pre-order the winning poetry book, send your name, address, and a check made out to Grayson Books to PO Box 270549, West Hartford, CT 06127. The price is $15.95 per copy. You may omit shipping and handling fees if we receive your order by December 1."